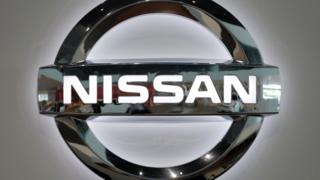 Nissan will take legal action against the Leave campaign, after its logo was displayed in a Leave campaign leaflet.
The logo appeared in a pro-Brexit flyer alongside those of other major global manufacturers.
The company said it hoped legal proceedings would prevent future "false statements."
Nissan executives have previously said the firm would like Britain to remain in Europe.